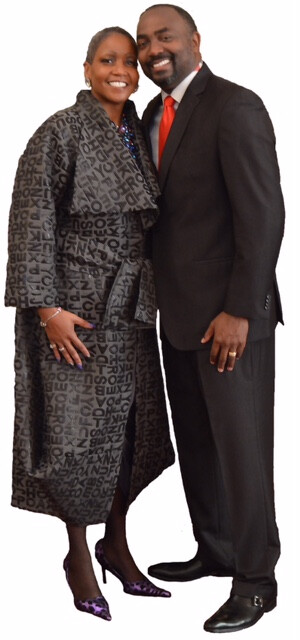 Grace & Peace,
Greetings in the name of our Lord Jesus Christ! We are excited that you have chosen to visit and connect with us.
As the pastors of this ministry it is our hearts desire to serve the people of God in the Kingdom of God to the best of our ability. The Greater Bible Way Church was built on a strong foundation since it was formed 1952 by our late founder, Bishop Henry Brown. We continue to press and move forward, still standing on that same firm foundation, which is the word of God. It is our prayer that everyone who is connected to this ministry grows in their knowledge and relationship with God, while seeing his promises manifested in their everyday lives
Our church doors are open to people from all backgrounds and different walks of life. Regardless of where you are in your personal life or where you may be on your spiritual journey, there is always room for you in the Kingdom of God. It is our prayer that everyone who visits and connects to this ministry in person, via website, or social media has a life-changing experience with God.
Stay connected with us via our online resources, however, we would love to see you in person. Come join us for our weekly services, Sunday at 10 am and Wednesday at 7 pm. All are welcome and we look forward to seeing you at The Greater Bible Way Church, where the Kingdom of God is being revealed.
Yours in Kingdom Service,
Pastor Neil O. Gross
&
Co-Pastor Delethian L. Gross